CRAB Members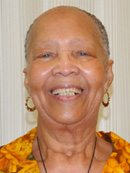 Thelma Burns, MEd
Thelma Callender Burns has been an educator, organizer and activist in the Boston area for over 40 years. She is a licensed practical nurse and an educator as well as a retired METCO director.
Member since 2008.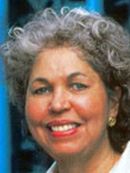 Jane Cloutterbuck PhD, RN
Jane Cloutterbuck is an Associate Professor at the College of Nursing and Health Sciences at UMass Boston. Her research interests center on health care disparities, diversity in health care, minority aging, and qualitative research.
Member since 2008.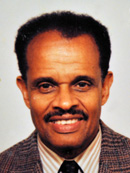 John O'S Francis, MBA
John Francis is the President and CEO of Solar & Environmental Jobs Workshop. As a biostatistician, he has been a clinical researcher and published author. He is involved in a number of renewable energy activities.
Member since 2005.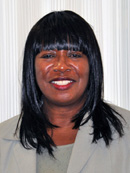 Barbara Gibbs, RN
Barbara Gibbs is a former Chair of the Roxbury Community Research Advisory Board. Mrs. Gibbs is a registered nurse who specializes in working with dialysis patients. She is the founder and president of the RDMH Dialysis Patient Support Group.
Member since 2005.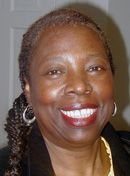 Marjorie Hicks, MPH
Marjorie Hicks is a former nurse with several years of experience in the nursing and public health field. She is currently coordinating the Roxbury Harlem Book Fair and Roxbury Day for RAP and various venues for local poets and musicians.
Member since 2005.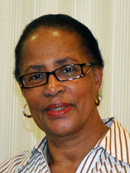 Ruth Hines, RN,ANP,MS
Ruth Hines has been a College Nurse at Roxbury Community College for close to twenty-five years, where she initiated an HIV/AIDS/STD education initiative for students.
Member since 2006.
Jamiese Martin
Jamiese Martin is the Coalition Coordinator of Franklin Field/Franklin Hill, Dorchester Healthy Boston. She has served as co-chair of CRAB.
Member since 2005.
Emanuel Owens, MBA
Emanuel Owens is a sales management professional with over ten years of experience within the pharmaceutical and biotech industry. He is currently an Account Manager for Shinn Nippon Biomedical Laboratories.
Member since 2010.

Beverly Ann Rock, SW
Beverly Ann Rock is a social worker currently working for the Commonwealth of Massachusetts in the Committee for Public Counsel Services for the Children and Family Law Program.
Member since 2008.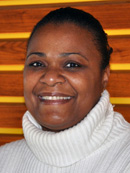 Michelle Rogers, BA, MCHSM (Co-Chair)
Michelle Rogers is the Co-Chair of the Roxbury Community Research Advisory Board. She is the Clinical Case Manager Supervisor for Bay Cove Human Services. Mrs. Rogers has spent 10 years working in the health care industry for several of the major hospitals in Boston.
Member since 2008.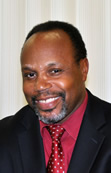 Milton Samuels, MBA, EdD (Chair)
Milton Samuels is the Chair of the Roxbury Community Research Advisory Board. He is a marketing professional with more than 16 years of experience. He is the Director of Marketing and Communication at Roxbury Community College.
Member since 2008.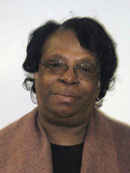 Linda Shepherd, MEd, LCSW
Linda Shepherd is the Regional Director for the Massachusetts Department of Public Health in the Office of Healthy Communities and has been in this position for over 21 years.
Member since 2008.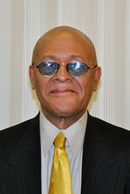 Christopher Thompson, EdD
Christopher Thompson is President and CEO of the Quincy Geneva Housing Corporation in Boston. He has several years of managerial, consulting and teaching experience.
Member since 2010.